Technical assistance for the rehabilitation of medical structures for multidrug-resistant TB patients in Niger. Save the Children International. Aug. Dec. 2018
The mission aims to ensure the proper implementation of environmental measures for infection control in a rehabilitation and development program of medical facilities for multidrug-resistant TB patients. The program includes inter alia the rehabilitation of the anti-tuberculosis centre of Niamey, the rehabilitation and development of the anti-tuberculosis centres in the regional hospitals of Maradi and Tahoua, as well as the development of specific laboratories in various diagnostic and treatment centres.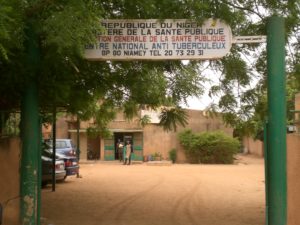 The project documents, including drawing files and written documents, have been reviewed in collaboration with the architectural firms of Niamey and the necessary changes or adaptations have been made. The environmental measures integrated into the projects consist mainly of efficient natural ventilation, a precise layout of spaces and furniture and an appropriate flow organization. This mission follows the evaluation conducted for WHO in May 2017.